You have an idea or need of a Custom Software Solution? We would be glad to help. Be it a custom web app, desktop application or a cloud-based solution, we have vast expertise, domain knowledge and technical skills to bring on the table something that the World would admire. OUR STRATEGY Adheres to proven and mature process, Effective Communication, Adopting/deploying new, effective and emerging Technology, High Quality Standards, Flexible delivery model and Unique Project Management Methodology
Custom solutions and applications enable enterprises in attaining competitive advantage, address gaps in the functionality provided by commercial packaged applications, address aspects of the business process that are unique to them and address business processes for which solutions are not available in the market.
Our expert technical team understands your application requirements thoroughly, prepares architecture, develops, tests and finally implements it. We rely on industry-standard software development practices and rigorously test the applications to ensure defect-free delivery.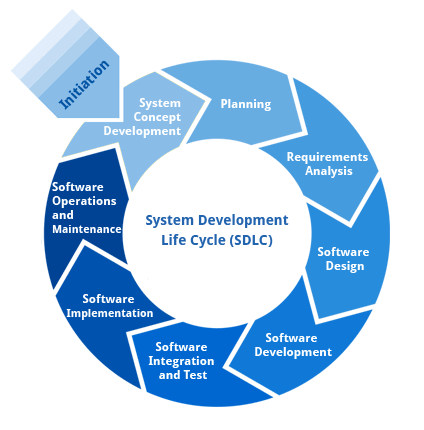 The Key Features of Our Approach Are :
Pre-defined methodologies and frameworks
Structured and managed requirements definition process
Tools to improve the effectiveness of the development process
Process oriented development methodology
Strong focus on Quality
Our Global Delivery Model, extensive domain expertise, experience of different technology domains helps us extract maximum value from custom solutions that we offer. Our solutions will help you to:
Outline the solution
Define the solution architecture
Develop prototypes for demos to users
Design the details of the solution
Build the solution
Validate the solution against requirements, and
Roll-out the solution across your organization
Support the solution
We bring to the table, expert from around the globe with domain expertise to help you elicit and define the requirements for an appropriate and effective solution. We have expertise in defining a scalable and high-performance architecture and develop the most effective solution. Our unique processes, project execution and elegant delivery model ensures a business solution on-time, on-quality and on-budget.
Environments we work with
Internet Programming Languages:PHP, Java, ASP.Net, ColdFusion, Python, Perl/CGI, JavaScript, VB Script, Action Script (Flash)
Programming Languages:C#, VB.Net, Java, C/C++, Visual C++
Databases:MySQL, Microsoft SQL Server, PostgreSQL, Oracle, Sybase
Web Servers:MS Internet Information Server (MS IIS), Apache, WebSphere, Tomcat Apache
Operating Systems:MS DOS, MS Windows 95/98/ME, Windows NT/2000/2003/2008, Windows XP, Unix/Linux
Our service:
Custom Application Development and Maintenance
Architecture and technology consulting
Enterprise Application Services

Customer Relationship Management (CRM)
Enterprise Resource Planning (ERP)
Supply Chain Management (SCM)
Business Intelligence and Data Warehousing
Enterprise Application Integration (EAI)
Enterprise Document Management & Work Flow Integration

Enterprise Database Management Services
System Administration & Networking Services
Verification & Validation
SQA & Quality consulting
Product Design & Development
BPO
Engineering and Industrial Services
Technology Infrastructure Services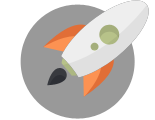 We're Here To Help Your Business Blast Off!
Through Creative Ideas, Innovation & Sheer Determination