We Create Robust, Reliable, Beautiful, Feature-rich, and highly Secure Website.
Your Website is your Brand Communicator and Revenue Generator. So, it needs to incorporate all the features and functionality that assists in communicating the right 'Brand Message' and at the same time 'Look Awesome'. And this is not all. It should be Robust, Reliable, Feature-rich, and Highly Secure. Tell us if we are wrong?
A web site is the most important component of any company's marketing plan and the central hub of the messaging efforts and should be equipped with all other marketing materials. Since web technology has vastly progressed over the years, it has yielded many tools to be used in conjunction with web marketing efforts, such as social media, Blogs and RSS feeds, Google Analytics to name a few. Taking advantage of these resources and holding true to current and effective web practices, Bitrixa's web design and development solutions are customized to meet your needs.
Content Management System
We work on all popular Content Management System including WordPress, Joomla,  Drupal, Kentico. Our Experts are highly experienced and versatile and are capable to deliver work of any magnitude and complexity involving these CMS. Our Service includes but not limited to the following:
Template Creation / Customization.

PSD to CMS Conversion

Installation/Customization/Custom Development of Plugins

Bugs & Error debugging & Correction.

Website Maintenance (Monthly, Yearly or on Need Basis)

Website Speed Optimization

Malware Removal / Clean-up

Making sites Truly Responsive

Optimizing site for SEO

and many more……
E-Commerce Consultation & Services
We have virtually worked on almost every ecommerce platforms. However, below are the e-commerce platforms we have mastered. We have partnered with these e-commerce platforms to give you a seamless solutions to your e-commerce business needs.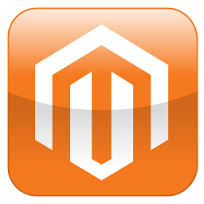 Magento is an open-source content management system for e-commerce web sites. One of the most recognized names in the crowded shopping cart scene, Magento allows you to launch and manage an eCommerce business. The company offers two main products: Magento's Community Edition (CE) is a hosted, open source version of the cart that is free to download, and Magento's Enterprise Edition is a solution for large-scale retailers.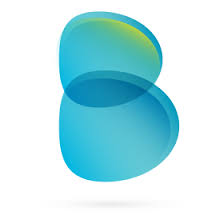 BigCommerce is currently the best ecommerce platform to choose. With over 90K active stores and $5 billion of total sales processed, bigcommerce shows its legitimacy and credibility. Bigcommerce gives you a very comprehensive set of e-commerce tools "out of the box" that packs a huge punch. Additionally, it helps you grow your sales with minimal effort by leveraging on different social channels.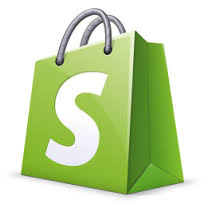 Shopify is a complete ecommerce solution that allows you to set up an online store to sell your goods. It lets you organize your products, customize your storefront, accept credit card payments, track and respond to orders — all with a few clicks of the mouse.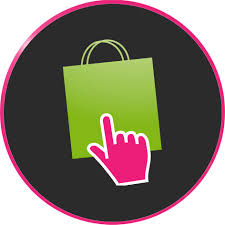 PrestaShop is a free open source eCommerce solution. It comes with a variety of tools necessary for building a successful online shop. To create an online store with PrestaShop you need reliable web hosting services.

WooCommerce is a powerful, extendable eCommerce plugin that helps you sell anything. Beautifully. WooCommerce helps you transform your WordPress website into a thoroughbred eCommerce store.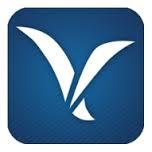 Volusion has pioneered the ecommerce industry, offering merchants the best ecommerce software available. Volusion's complete ecommerce platform, backed by professional services, business tools and dedicated support from real people, gives you everything your need to succeed.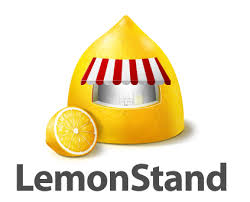 LemonStand is a new e-commerce platform that is incredible. Standard features of LemonStand help you to 'Save Time', 'Sell More', 'Rank Higher' 'Convert More', 'Automate', and 'Stand Out'. To learn More Click Here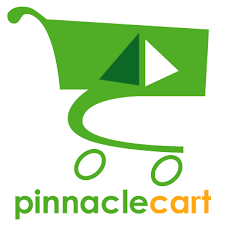 PinnacleCart is the only shopping cart platform built for 100% scalability. It's 100% customizable and provide excellent support and development services. It supports quickbook integration, has mobile ready templates, beautiful themes, facebook store and above all it's safe and scalable.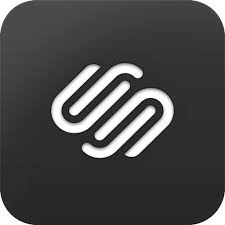 SquareSpace lets you create a blog, eCommerce Store, Portfolio website or all the above. Squarespace gives you full control over your company's image with beautiful eCommerce website templates that feature powerful marketing tools and more. From photography to mixed media, Squarespace helps you showcase your work in the most powerful way with a beautiful online portfolio.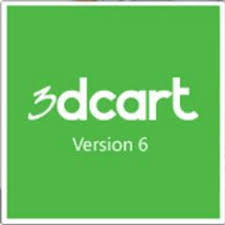 3dcart is yet another powerful ecommerce platform. You can use 3dcart Online Store Builder & Shopping Cart Software to easily build an online store right the first time. All the store packages include Unlimited Support, and free software updates! Shopping Carts from 3dcart are complete e-commerce storefront solutions for new or existing web site. You can Build, edit, and maintain your online shop, and collect orders without any programming or HTML knowledge!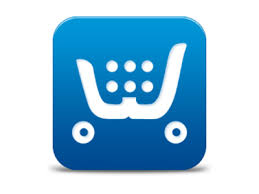 ecwid is an open source shopping cart (obviously with some pricing plan) and has some key features which are good enough. It has free plan available, gives flexibility to setup shop anywhere including social sites, blogs, multiple sites. It can be installed in minutes. The best part is ecwid handles SSL, upgrades, security, server configuration themselves so you don't need to worry about those.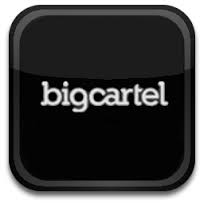 Big Cartel is yet another famous e-commerce solution suited to clothing designers, bands, record labels, jewelry makers, crafters, and other artists. Big Cartel helps artists, makers, and other creatives sell their work online.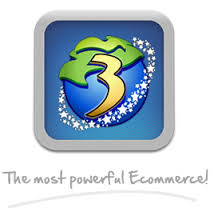 Fortune3 is an award winning ecommerce software solution. fortune3's ecommerce website builder and shopping cart software offers you the best solutions to sell your products online from your own and exclusive storefront. Easy-to-use interface helps you build and design your e-commerce web site in no time. It has most comprehensive set of tools to help you build and sell your stuffs online.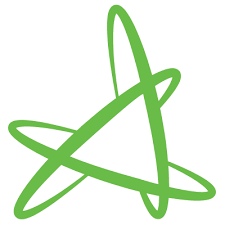 CoreCommerce is an easy-to-use, affordable, and comprehensive online selling platform used by businesses all over the world to sell products of all types. CoreCommerce has been around for almost 15 years helping you process over $1.2 billion in transactions.

Ashop Commerce offers software for building an online store and hosting with unlimited bandwidth. AShop Commerce lets you use an AShop shopping cart from WordPress to publish information from the AShop database in WordPress posts, pages or sidebars.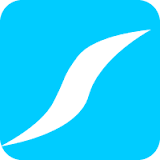 CS Cart is yet another powerful ecommerce solution with key features like Theme Visual Editor, widget mode, powerful SEO tools, layout manager etc. CS-Cart is a perfect solution for any online business, from a small startup to a large web shop.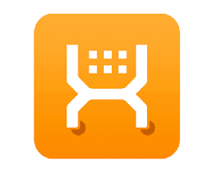 There are plenty of reasons to choose X-Cart. The very first reason is that it is free opensource PHP code. Besides, it has awesome design templates, one-time licensing fees, fast & secure and thousands of add-on with great community.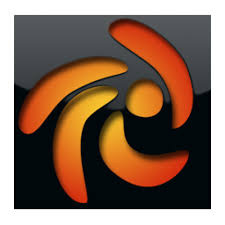 Zen Cart® truly is the art of e-commerce; free, user-friendly, open source shopping cart software. It is freely customizable, easily integrate with payment gateways and works with any hosting company. Besides, you can use your own domain and it's ready to go as soon as you put your first product.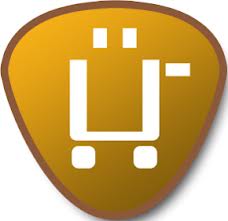 Got a Drupal site and want to integrate ecommerce into it. Ubercart is an exciting open source e-commerce shopping cart that fully integrates your online store with Drupal, the leading open source content management system. This is a killer combination for anyone looking to build a community around a product, sell access to premium content, offer paid file downloads, and much much more!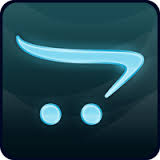 OpenCart is designed feature rich, easy to use, search engine friendly and with a visually appealing interface with Unlimited Categories, Unlimited Products, Unlimited Manufacturers, Multi Currency, Multi Language, Product Reviews, Product Ratings, Open Source, Free Documentation, Templatable, Automatic Image Resize, 20+ Payment Gateways, 8+ Shipping Methods and much more.
Most E-commerce ventures fail and shut down in the very first year of their business because they are not thoroughly planned. We ensure that yours doesn't. We 'Plan', we 'Execute', we 'Deliver' and we 'Support' to make sure you get most out of your online business. Bitrixa has worked with numerous e-commerce players across various categories like Apparel, Jewelry, Home Décor, Grocery, Safety Equipment, Industrial Goods, etc.
Ecommerce is an excellent way for retailers to improve their bottom line and promote their brand. Here is a checklist of the top things we help you with for setting up your e-commerce store right the first time. We ensure you have all these steps covered to give you the best chance of success.
1. create your e-commerce plan
Know what you are going to sell
The first step is to decide what you're going to sell. You can sell an individual product, a range of products, or even a service. Researching the product you intend to sell is critical for success.
Figure out your business model
Know whether you will make the product yourself, or whether you will import it from third-party suppliers. Will you compete on price or quality? Which of your products or services has the greatest profit margin for you to earn? Do you offer a money-back guarantee, warranty, or express shipping? Ensuring that you know your business inside-out, in theory, will give you a greater chance of succeeding in practice.
Know your target market
Research the market to understand whether people would actually want to buy your product. Free tools such as Google Adwords Keyword Tool will allow you to view how many people search for specific terms or products each month, giving you an idea of general demand for your business.
Have an idea of who your target customer audience is and what their needs are. In understanding your target audience's problem (and how your product is a solution), you can differentiate yourself from competitor businesses. Ensure your e-commerce website addresses itself as a solution clearly as this will enhance your message and increase your chance of purchase.
Decide on your business legal
Once you have chosen your product, your model, and know your market, you need to decide on your business information. What will be your store name? What will be your company name? It is recommended that you take the necessary procedures to set your business up as a professional, legal company to avoid nasty lawsuits down the track. Set up a new, merchant bank account for the business that is kept completely separate from your personal account to effectively manage your business finances from day one.
Decide on your e-commerce store policies
The final part of getting up and running is deciding on your store policies. Consider how many days purchasers will have to return unwanted items or whether this will be unlimited. Will you ship internationally? What pricing structure will exist for shipping?
Ensure you have proper inventory/stock management in place, should a customer order and item that is unavailable. Do you plan on selling customer's information to third-party companies? Clearly specify on your website your privacy policy. Precautions in the early stages can prevent surprises down the track, where generally the customer is favored in legal situations than companies themselves.
2. things you need to set up
Decide on a domain name and hosting
Domain name and hosting is essential to any website. Your domain name should reflect your e-commerce store name and should be easy to spell so that visitors can find your website hassle-free. Avoid strange spelling and numbers or symbols within your domain name as these are difficult to explain and type into an address bar.
As part of your e-commerce website, you can choose to manage your own web hosting, or choose an option whereby your website design company manages your hosting on your behalf. For flexibility, managing hosting yourself is a better option and will generally be cheaper. Avoid incredibly cheap hosting as this can often indicate shared servers that result in slow website speeds and can negatively impact on your SEO (your website's ability to rank in the organic search results).
Decide on a phone policy
Decide whether you will have a public phone system whereby users can contact your business directly. If you choose to have a phone, have a plan in place for international callers and also times-of-day that your phones will be monitored / answerable. If you do not wish to have a phone, and only receive contact via email or online, beware that this can decrease your level of customer service, however, it will be easier to manage. Weigh up the option that suits your business the best and ensure the proper processes are in place for the benefit of your customers.
Choose where you will store your inventory
Unless you are making your own products, you will likely be purchasing stock from a distributor/supplier. You will need to arrange a place to store your inventory such as a warehouse or storage center. Ensure that you look to the future of your business when choosing options, as well as the present. Take into account how much your business will scale when deciding on the storage space that you may need.
Decide on drop-shipping
An alternative to holding your own stock is drop-shipping, whereby when an order is made through your e-commerce store, you request the ordered item from a third-party distributor who ships directly to the customer that made the purchase. Drop-shipping allows businesses to avoid having to hold and store their own stock. This is particularly useful and cost-effective if you have products that are dependent on "seasons" and trends such as fashion apparel, where you do not want to purchase and have to store too many of a particular item that will soon be out-of-fashion.
Set up a business bank account & merchant account
When starting any business, new bank accounts should always be created that is dedicated to the business. They should be in your business' name. For tax and accounting reasons, never mix personal and business bank accounts. Try to keep all expenses and earnings separate from day one. This is critical to any successful business.
To accept credit card payments, as an e-commerce website in Australia you will need a merchant account for processing. Shop around for the best deal as different institutions charge different fees. Paypal offers a full-service solution for accepting payment, however, they take a percentage of each transaction that is made via your store.
Choose your pricing model
With all the previous decisions made, you now need to decide on the prices that you will sell your products for. Unfortunately, there is no magical formula, however, at a base level you should aim to break even – that is, earn enough money from each sale to pay for the stock, marketing, and expenses that you have previously incurred. If your model is to be competitive on price within your market, you may find that you run some product sales at a loss. Additionally, you may have certain products that are 'high margin' products, whereby the profit you make on each sale is drastically higher than what you purchased the stock for. Once live, don't be scared to amend your pricing to see what works and what customers are willing to spend without affecting the number of sales that you receive.
3. your website details
Your website design
When starting to create your e-commerce website design, understand that it stands as your storefront. Whilst the aesthetic design of a website is important, the flow of an e-commerce design is critical to conversion. Ensure that your store policies and contact details are easily visible. Highlight your strengths such as a longer returns policy or free express shipping to entice customers to purchase. Your e-commerce website designer will also be able to advise on design elements that will help increase conversion rates and enhance user experience.
Which website software platform
When choosing a web design company to develop your e-commerce website, have an idea of the functionality you require now and in the future. It is recommended that you choose a Content Management System (CMS) platform, whereby you can edit your website content and manage your products yourself without the help of a web design company that will likely charge you for such changes. Ensure that your website will be responsive to mobile devices so that it will be effective regardless of whether visitors are viewing from a smartphone, tablet or desktop computer. Ensure that the checkout process, in particular, is easily usable on mobile devices.
Write your product descriptions
The more effort you put into the display of your products, the greater your chance of succeeding online. Consider your e-commerce store as the shelves of a physical, retail store – tidy, informative, and easy-to-find products are beneficial to good customer experience. Include product descriptions and quality images of all your products for sale. Include weight and measurements if relevant. The more info, the better!
Get an SSL certificate
An SSL certificate is used to encrypt parts of your website that collect personal information from your website users. This prevents third-party websites (and scammers or fraudsters) from being able to take advantage of your customers' sensitive information, particularly credit card details. SSL's are necessary for any e-commerce business. Like a merchant account, shop around for the best price SSL vendors.
Write your privacy policy
When collecting sensitive information such as personal and credit card details of customers, you must include a privacy policy indicating how you will store and use such data. Many people fear to share their personal information online as their information can be sold to third-party companies and used on marketing lists, for spam or even fraud. For optimal customer experience, it is never advisable to sell your customers' personal information. Create a privacy policy that specifies exactly what your business will and will not do with their personal details as this is like a binding contract between you and your website visitors.
Create a marketing plan
Once your website is live, you need to have a plan for how you will gain website visitors. A critical element of traffic is Search Engine Optimisation – optimizing your website so that it appears higher in the search engines for keywords that are relevant to your business and product range. You can also use Pay-Per-Click (PPC) advertising which allows your business to appear at the top of the search engines for relevant keywords where, when you receive a website visitor through your ad, you are charged a fee for that visitor. Whilst SEO is a long-term strategy, PPC can be a cost-effective method of traffic acquisition for brand new businesses.
Measure everything with analytics
Website analytics is an incredibly under-valued tool for effective website management. Web analytics programs such as Google Analytics (which is free), allow you to monitor how visitors use your website, including what pages they view, how much time they spend, and what products are most likely to sell. You can also track which particular marketing efforts have had the greatest effect on sales, making it an invaluable tool for deciding where to spend future marketing investment. Ensure that proper analytics tracking is in place on your website from launch, your e-commerce website developer will be able to easily install this tracking code for you.
4. handling your sales
Pre-sale info on your website
Before customers actually purchase anything, there can be numerous questions that they ask, such as shipping queries, payment options, and stock. To save time, you can document any frequently asked questions to serve as an FAQ page on your website. Alternatively, you may require a dedicated customer service center to handle any incoming requests.
Which payment methods will you offer
So that customers can actually purchase from you, you need to decide on what payment options you will offer. A credit card is the most popular method as they are instant.  Once the transaction is complete, you can ship the order immediately. Alternative payment methods include bank cheques, wire transfer, and or purchase orders. Know the implications of each payment method before choosing which ones to offer.
Handling international orders
If you decide to accept international orders, you need to have the appropriate processes in place to be able to charge for purchases and ship overseas. International shipping is more expensive and should be factored in as an additional cost. Each country also has restrictions on what can be imported and exported – ensure that you have policies in place for each particular country to avoid any issues.
Handling unhappy customers
Unhappy customers are unfortunately inevitable in any kind of business. To avoid any conflict, include as much information on orders as possible (such as updates on when an order will be shipped, etc). Be up-front about your return, shipping, and store policies and ensure that you stick to them regardless of the customer.
Following this checklist and ensuring you have a solid plan in place before you begin will ensure you set yourself up for success.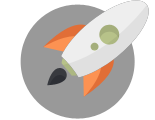 We're Here To Help Your Business Blast Off!
Through Creative Ideas, Innovation & Sheer Determination