We offer best services in Video, Photo & Audio creation and editing, Voice-Over, Music and Film-Making. Our wide range of service includes but is not limited to : Video Animation, Marketing Video, Video Production, Video Editing, Typography Video, VideoScribe, Video Conversion, Video Shooting, Image Re-touching, Manipulation, Conversion, Color correction, re-sizing, effects, Audio Editing, Music Production, Audio Recording & Mixing and much more.
Take Advantage of our world class Video, Photo & Audio Services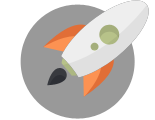 We're Here To Help Your Business Blast Off!
Through Creative Ideas, Innovation & Sheer Determination